At Snoqualmie Modern Dental Care, our team is dedicated to bringing all the comfort and convenience of modern dentistry to our valued patients. We are proud to use the iTero Element® 5D at our practice to provide you and your family with the best possible dental care and treatment outcomes. The iTero Element 5D is the latest iTero intraoral scanner model and uses cutting-edge technology to assist treatment in a wide range of cases and conditions.
With just one full-mouth scan, the iTero Element 5D can capture every detail of your teeth in as little as 60 seconds. The imaging system creates precise 3D models using the latest digital advancements, including: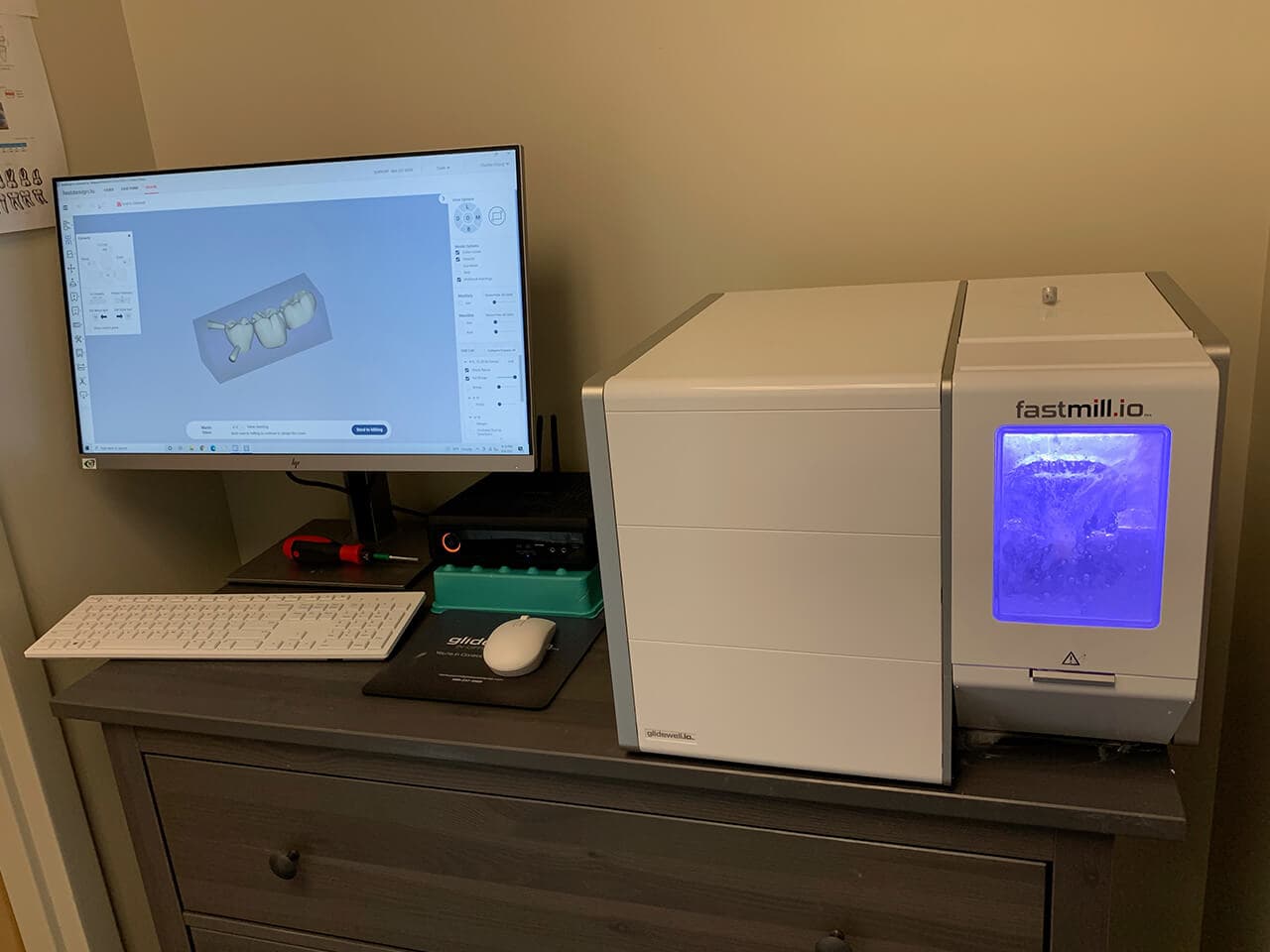 NIRI (near-infrared image) technology
Fully 3D digital impressions
A convenient handheld intraoral camera
Analysis instruments
iTero TimeLapse Technology
Invisalign® Outcome Simular and Progress Assessment
Using our iTero scanner, our team can show you a 3D model of your teeth that displays not only your current dental health status but also your progress between appointments as you return for check-ups and treatments. Best of all, our doctor can show you the kind of results you can expect when your treatment is complete, fully rendered in color and 3D. This is especially useful in Invisalign cases, allowing us to show you how your smile will look at the end of your treatment.
We are also excited to use the fastmill.io™ In-Office Mill. This advanced milling system makes it easy to provide you with long-lasting zirconia crowns and other restorations in just one visit! It uses cutting-edge technology to ensure precise results that fully restore the look and function of your teeth. We can scan your teeth with our iTero 3D scanner, design your crown using advanced software, fabricate it in-office, and place it as soon as it's ready. Best of all, our crowns offer a superior fit to keep your smile healthy and beautiful for years to come!
With the fastmill.io system, you can enjoy the following benefits:
No more waiting time or temporary crowns! Your custom-fitted crown will be fabricated on-site in a single visit.
No more uncomfortable impressions! We take digital impressions of your teeth without the messy or gooey material.
Strong, long-lasting, and natural-looking zirconia crowns instead of unsightly metal.
No extra numbing is required to place your beautiful zirconia restoration!
From preventive and restorative care to orthodontics and oral surgery, Snoqualmie Modern Dental Care uses a full range of modern technology to provide comfortable care and gentle, minimally invasive procedures. Here are the systems and equipment we use to make your next visit painless:
Comfortable digital impressions
3D model printing
Intraoral cameras
Cone beam CT scanning
The latest rotary dental instruments
Digital X-Rays and photographs
The gentle Bluewave soft tissue laser for painless soft tissue procedures
Laser dentistry for more precise and comfortable treatments
No matter your or your family's dental needs, Snoqualmie Modern Dental Care is here to create the most progressive dental care experience possible. Our experienced team will listen to your needs and do our very best to help you achieve your oral health goals. Call your trusted Snoqualmie dental care team to schedule your next visit today!